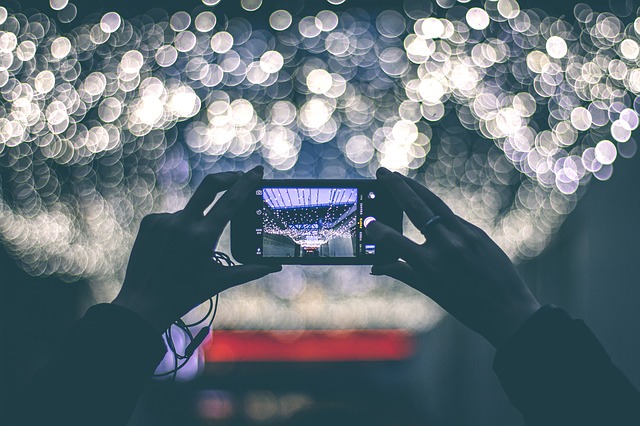 Since I'm in the mood to try out things, I did a number of things so far.
Xiaomi A1
I took matters into my own hands by ordering a Xiaomi A1 4 GB RAM and 64 GB ROM for my father since his current screen is cracked. I also placed an order for the screen protector and armoured style of phone case for him this time. Probably the first time that I bought him a mobile phone. Although, he will have to pay for it.
I bought the phone during the Lazada promotion price and the next day, the price went down further by $10. I thought of cancelling the order since I forgot to use my ShopBack account. However, I wanted to test it soon and didn't want to delay anymore. So, I hugged my poor heart to sleep and pray that the phone is working and can last my father long enough for the years to come, at least for the next 3 years.
Harry Potter: Hogwarts Mystery
I'm also testing out the Harry Potter game. It's a kinda slow game because I have to wait for my health points to get filled before I can continue with the game for some of the time. I can only move on to the next project when I am done with the current one. It doesn't matter if the project doesn't require health points. So, I am stuck until I complete the project. The progress moves on when I have gained the minimum number of stars within the time frame allocated or 5 stars before the time ends. I'm not quite sure how the game can be improved for better play experience since I am focused more on reporting errors encountered.
Light A Way
I have tested the Light A Way game and still playing it because it doesn't give me any heart attacks when my character is being attacked. Not that the monsters attack the character in any way. I like how the display is and how the cute companions look like. That turtle is pitiful though, no powers except to follow along like a pet.
Camera Functions
I have been a little more adventurous in using the different settings for my mobile devices cameras. There is no point in taking photos and not using the features. So, I am loving the aperture function right now. It is fantastic for focusing on a single object and blurring the rest of the photo out.
McDonald's New Food Items
Since McDonald's announced that Chocolate pie and Fish & Fries are launched, I decided to try them out. To my disappointment, I was missing my drink because the crowd was simply too great for them to handle. I didn't bother to go back since the ticket must have been thrown away by the staff.
I think I waited about 20 minutes for my order to arrive. In the meantime, I was also queuing up at the Dessert Kiosk for the Thai Milk Tea Sundae that turned out to be my worst choice ever. It was too sweet for my taste buds. I should have chosen the cone version. I'm giving it another try with the cone versions. The Chocolate Pie was good but not too good to have it everyday. It is not too sweet or the whole thing would taste sickening by the second bite.
Moving On
So, moving on, I will attempt more things to try out. Probably read more books and complete more courses online. I might pick up a new course for the certification process though.