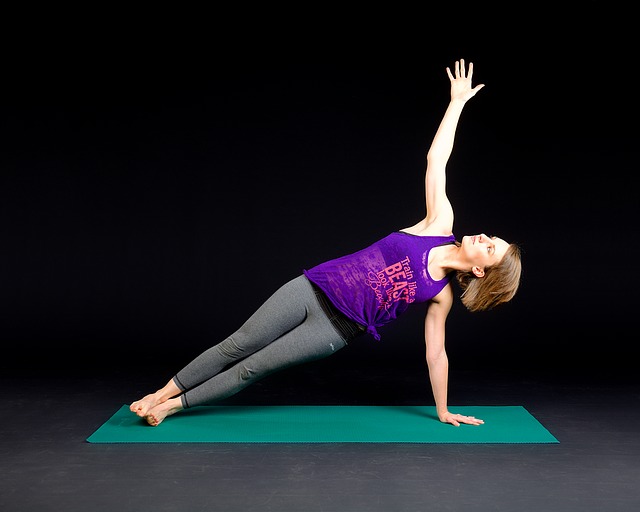 So, I have been conscious about that tummy. I have decided to go back to plank exercises because who got the time to go to the gym and money to go to the gym regularly anyway? Thus, I found myself looking for ways to do the plank.
I actually tried this. It didn't work out quite as well as I would have liked. The size of the waist stayed the same. I did it for a month and on a daily basis. Should I have increased the length of time each time I did it? So, I tried it again with longer time for each session. The waist size remains stubbornly at the accursed size that makes pants difficult to buy.
So, I did laying on the bed exercises too. The waistline wanted to remain at that size. So, I tried out another exercise. Just the plank with leg raises. I did a minor change to my diet by cutting down on food portions. Now, the leg raises started off on a 30-second time and increments of 5 seconds on a daily basis. This workout seemed to be better because in a month, I lost 0.5 inches of the waist. I feel great and continue doing this until I can reach 1.5 minutes of plank with leg raises.
I intend to add on other waist ways of exercise at home because running is not my style. Swimming involves money. Swimming complexes cost money to operate and they need to pay their maintenance and life guards too.
I might add in the initial plank workout routine into my current one. It does add in some andreline so that I feel better. Breathing hard after planking is good. This lady did 4 hours and 20 minutes of plank. It helped her burn 400 calories or was it 700? I'm targeting for this record. I'm just targeting the tummy area to look slim and flat so that I don't have to be self-conscious about sucking in the stomach when I see other unexpected people who have not seen me for years.
So, I believe plank will help me gain that coveted flat tummy.