Design My Dream Home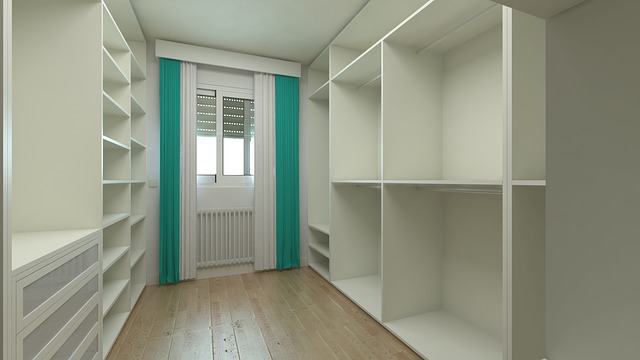 Recently, I started on having the idea of my walk-in wardrobe and a balconey. So, I found a site that provides a floor plan for each area in Singapore. However, due to a number of reasons, there are some areas where the floor plans cannot be shown due to copyrights from HDB.
However, I did find a few floor plans that I like. I feel like moving house. So, I downloaded the available floor plans from TeoAlida. Used Gimp to randomly without measuring the accuracy of the space required and dumped my dream walk-in wardrobe into a few of those Executive Apartment floor plans and 5 Room floor plans. Basically, unless I'm able to buy a jumbo flat (2 3-room flats adjoined) or a 3 Gen flat (which is impossible because I would need to live with 1 set of parents. I do like the design of 3 Gen flats though. It is just too difficult to put in a walk-in wardrobe into the 3 Gen flat though. Without hacking the walls.
I'm not a fan of hacking the walls if the flat is large. IMO. So, I placed the walk-in wardrobe together with the balconey for my plants. Possibly installing fans for those plants if I were to move house. A larger house is definitely nicer.
Plan home number 1 is done without any thought for the windows which might be just next to the toilet. This room design will feel claustrophobic. Probably need to hack into the room next door and change the study room into a bedroom.
Plan number 2 was done with the assumption that I would have enough room for the bed, hopefully, a king-sized bed this time. I might be able to add in a dressing table with this design. If this doesn't work, I might need to make use of the study room next door.
Plan number 3 has a bit more room for my imagination, The wardrobe doesn't need to block any windows and I just convert the existing store room into my wardrobe and create a store room next to the kitchen. Preferring this floor plan at the moment because I can now put the plants in the balcony with the lights. Won't be disturbing my sleep now.
Plan number 4 could be my favourite design despite the odd shape for the entrance. There is or it looks like there is more space for me to put a shoe cabinet with a seat in the entrance. This time, I will probably have a proper dining area too. The plants will be in the balcony with the lights. I am so hung up about the lights for the plants because I'm having some trouble despite doing the best not to over water the succulents. I'm hoping that there is space for the design of the walk-in wardrobe that I have in mind. This design may allow me to put in tables and my sewing machine into the study room, finally. I hope.
How about you? What floor plans would you prefer if given the choice? I can only dream for now.