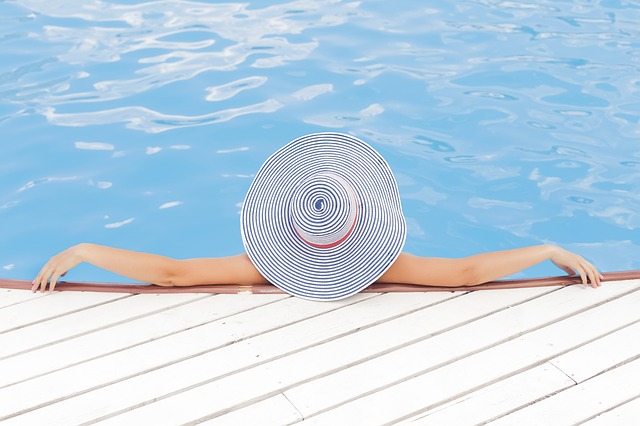 It has been scorching for a few weeks. The rain did come on some days. Most days, it just means that a dip in the sea is the most wonderful feeling in the world.
A modest cover up is my favourite way to wear at the beach. I'm ready to wear PilyQ Monique Swim Cover-Up
since I'm not ready to start my dip yet.
Another cover up style would be PilyQ Noah Tunic Swim Cover-Up
and it certainly goes well with my swimsuit.
Guys who prefer swimming trunks can rejoice. You can't go wrong with Polo Ralph Lauren Kailua Swim Trunks
because there are no accidental displays.
If you dislike the feeling of stones cutting through your soles, consider wearing Swims Penny Loafers
because they are meant for use at the beach and swimming pools too.
Swimming trunks need not be the boring solid shades either. There is a choice of choosing to wear Duvin Parrot Swim Trunks
and look hunky.
What's your swimming outfit like?