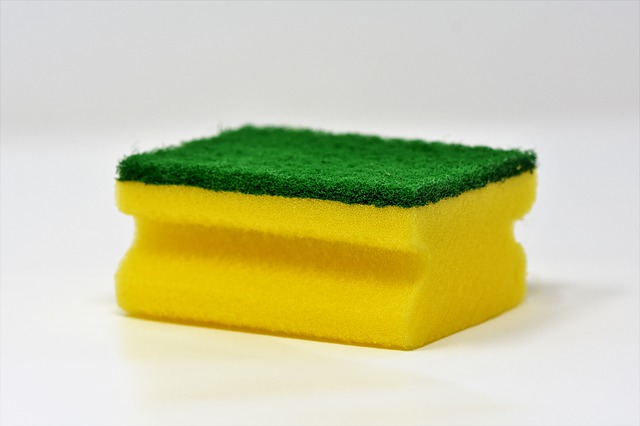 I'm about to give up on cleaning my rusted tray for the dish drying rack. I tried using the baking soda with vinegar method, it didn't work. The rust is sticking to the tray stubbornly. Thus, I decided to try the sponge that claims to remove rust. It worked.
Won't say that it removes the rust easily. Since my rust has been accumulated over the years, I had to scrub a few times and it worked beautifully. Totally in love with it. I think I ought to use the baking soda method and use the sponge. Scrubbing is tiring.
I am totally in love with this mildew gel that removes mold easily.
I left it on the mold overnight and the tiles and grooves are now clean! I would have stock up more but there is always the expiry date to consider since the stuff might not be active when it's too near the expiry date. I shall monitor how long do I need to wait for the buildup before using this magic gel again.